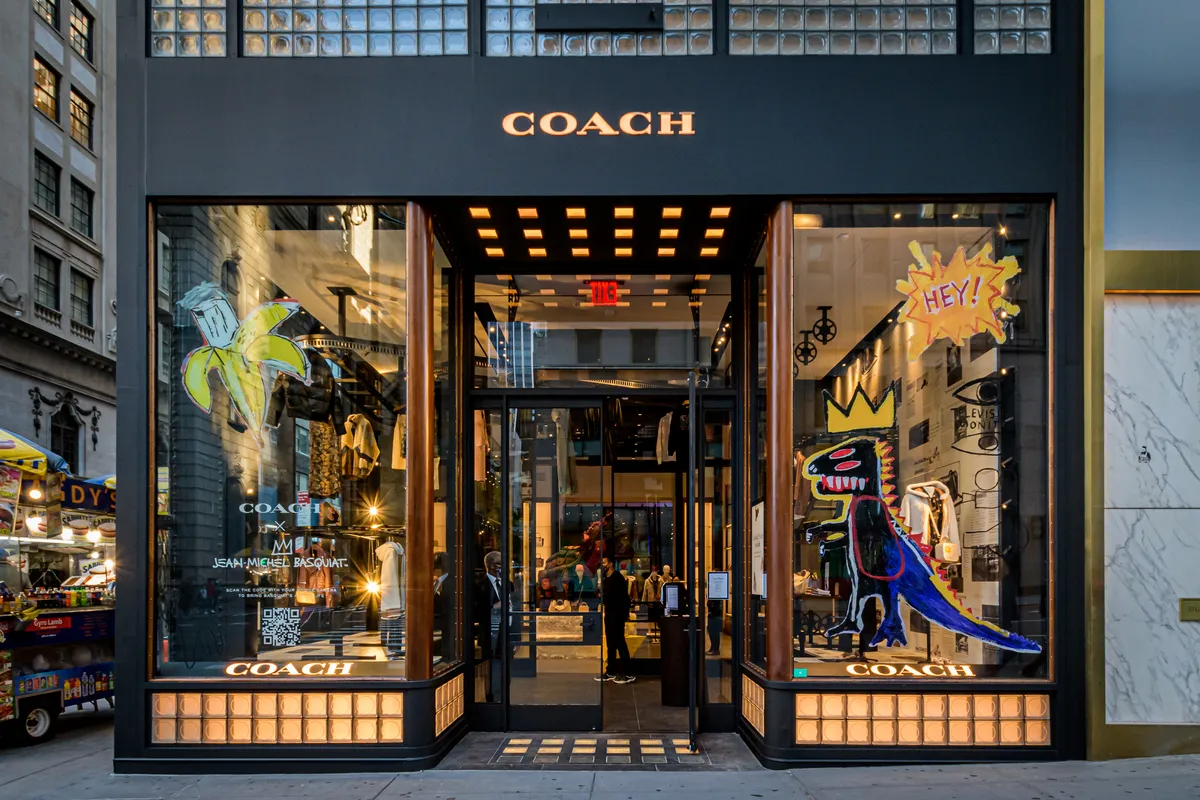 Where Is Coach Made?

In 2017, Coach, Inc. changed its name to Tapestry, Inc with the SEC (Securities and Exchange Commission). Coach, Kate Spade and Stuart Weitzman brands fall under Tapestry, Inc. 
According to the 2019 Annual SEC Report (page 10), "During fiscal 2019, manufacturers of Coach products were primarily located in Vietnam, Cambodia, mainland China and the Philippines." The report also states that one vendor in Vietnam individually provided around 10% of the brand's total purchases. The information for each bag and where it was made can be found in the creed, by looking where it states Made In.
How to Decipher Coach Bag Serial Numbers Creeds

In the mid-70s, Coach created what is called the creed. The creed is a serial number system that is used to identify each bag. This information reveals when and where each bag was made. The creed serial number system undergoes periodic revisions.
Frequently-Asked-Question (F.A.Q) about COACH creed patch
Creeds are not consistent in every way. Some are stamped a little more lightly than others (though they should always, always be readable), some have a different font size, some have justified alignment with weird spacing, some have left alignment, some center the last line, etc. It seems to depend on the country of manufacture, the age, and probably the factory.

A few creeds from authentic bags. Note that they differ in font and/or style, that's OK!

Some smaller Coach items do not have creeds, like wristlets, wallets, pouches, some swingpacks, cosmetic cases & other small accessories.
The number on the creed is not a proper serial number on post-1994 bags; rather, these numbers represent the month, year & place of manufacture (before the dash) and the style (after the dash). The number of digits isn't consistent.

Some older bags did not have numbers, just the creed. In some cases, the number was at some point pasted into the bag underneath the creed (there will be an empty rectangle where it used to be) but may have gone missing. Those will be New York City-made bags.

Each style is assigned its own style number, so if your bag was made 1994 or after (or you suspect it was), look it up. It may still be on Coach's website, so start there. If it isn't, do a google search for "Coach" and the style number (the numbers after the dash). 
This will usually give you some product search results or images. If the sellers or websites are trustworthy* compare your bag to the one in the photo. You can also search on purseforum.com's Coach board, where the people are knowledgeable and may have had a past discussion about the bag you are researching.

Vintage and uncommon bags can be difficult to find images of because vintage bags do not have a style number and uncommon bags are uncommon. It may be best to simply ask about it on purseforum.com if you can't find any information at all and all other signs point to authentic bag.


Brief History of Coach Creed and What It Signifies

The creed serial number system established the format of three number followed by four numbers. The first three numbers provide identification of the month, year and plant code when the bag was produced. The last four digits of the serial number are the model number.

Serial Number Changes in the 2000s

Sometime in the early 2000s, Coach added the number zero "0" as a prefix to the first three-digit series. The zero was used to signify the bag was Coach Factory Outlet bound. In 2006, the production numbers (last four) were increased to five digits.

More Recent Serial Number Formatting Changes

Sometime around 2014, Coach added the letter F before to the last series of four digits (model number) to identify the bag as a Coach Factory. More recent Coach bags don't have the serial number stamped on the creed. The serial number was moved to a seam tag that states the location where the bag was manufactured appearing after Made In.

Authenticating Your Serial Number

If you have any questions about your Coach bag, you can call Coach customer service at 888-262-6224. In the past, Coach had a specific number you could call and give your Coach bag serial number so the Customer Service Representative could check it against the company database. This service is no longer available. According to the Coach website, "We do not respond to requests to authenticate product or identify authorized distributors."

Where Are Coach Wallets Made?

Coach wallets, like Coach bags, are mostly made in China. In the past, some men's wallets were made in India. You can check the Coach creed and/or cloth label to see where your wallet was manufactured.

How to Determine If Your Coach Bag or Wallet Is Fake

There are many ways to tell if your Coach bag or Wallet is a fake. You can dissect each part of your bag or wallet and compare it to authentic ones. You can spot fake designer handbags by the quality of the materials and construction details specific to the Brand.

Discovering Where Coach Bags and Wallets Are Made

The serial number and Made In information are the most obvious ways to determine where your coach bag or wallet was made. Keep in mind that currently, most Coach handbags and wallets are manufactured in China.